150th Ottawa - Sandy Hill Cubs 6 Nov 2001
Scouts Canada

Bring on the Adventure!!!
Popcorn Sale
All orders and money collected from the popcorn sale should be sent to us by Thursday November 8. Please call Jim (Baloo) if you did not bring all orders and money in tonight. All orders will be delivered in early December.

Group Committee Corner

Dear Cubs and Parents,
This year we face challenges that we hope to meet by fundraising. The sale of popcorn, chocolate (in the winter), bake sales and our planned fundraising dinner in the spring will, with your assistance, help to fund your child's scouting experience. Our leadership team volunteers at least 6 hours per week to scouting and needs your help to fund the program that your children enjoy so much. Throughout the year we will be running various fundraisers, some of which will require your participation. Please contact Akela, Baloo, Phao or the fundraising chair, Samantha Wharton to volunteer your help.
From The Group Committee

The Pack Leaders
Three volunteer leaders are registered to organise and deliver interesting and varied activities to respond to your childrens expectations.
They are: Therese Beaulieu - Akela -
e-mail: tbeaulieu@dfc-plc.ca
James Eaton - Baloo -
e-mail: james.eaton@dfait-maeci.gc.ca
Jeff Thibert - Phao -
Email: jeffreythibert@hotmail.com
* * * * * * *
Please note that Akelas phone number has changed! You may now reach her at 742-8206

* * * * * * *

Cubs meet every Tuesday night at 6:30 p.m. until 8:00 p.m. at the Sandy Hill Community Centre.

Weekly meeting dues: $0.50. Dues go towards material for crafts, buying badges to recognise your Cubs accomplishments and other small Pack expenses.

************************
Identify your uniform!
In order to take care of your uniform, please write the name of its owner on sashes, blouse and neckerchief. It makes it easier for everyone to find their own stuff after we place them aside for a game or at camp.



Check out our new website!
Thats right folks, the 150th Ottawa is now online! More pages will be added over the next months. Pages will include resources for parents, for kids and for leaders. You will even be able to find this newsletter on the website!
A friendly reminder to parents who have not yet filled out the photo release form to indicate if we can use pictures in which your kids appear on our website, please let us know!

Badges!
Hey cubs! Look in the cub book to see if you qualify for the following badges: collector, athlete, swimmer, skier, reader, entertainer, etc. Things you do in school, at home and elsewhere can qualify you for badges!

As a pack, this year, we will work on the Blue Star (Home and Community) and the Black Star (Natural World). Find more details in the Cub Book.

**********
Help Wanted!
As many of you know, in order to go on outings and camps, we need volunteers to help with transportation. If you can help and havent indicated so on your childs registration, please let us know. We also welcome your help with crafts, outing ideas, fundraising, communications, etc. The success of the group is dependent on the involvement of adults in the program!

Good Scouting / Bon scoutisme !!!!!!

Akela, Baloo & Phao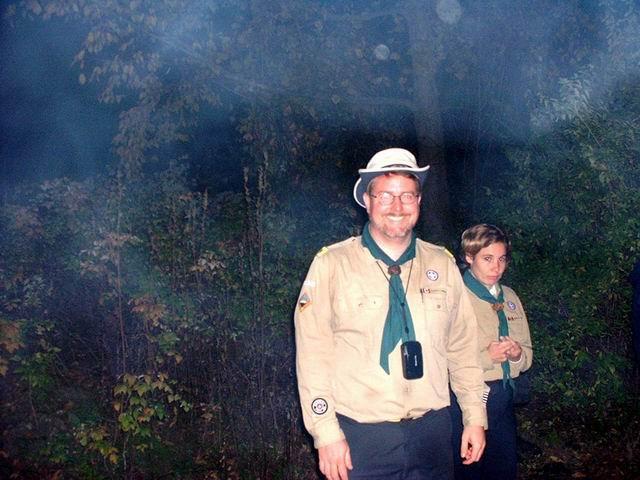 Nov. 20 Reg. Meeting
Nov. 25 Help Santa Toy Parade
Nov. 27 possible visit (within city limits)

December 1: Visit to RCMP Stables 12:30 SHCC
Dec. 4, 11: Reg. Meeting: Blue Star & planning the Xmas party
Dec. 18: Cubs Christmas Party



Bring on the Adventure!!!
Calendar for the Year 2002:
Note: a lot of these dates are tentative. Activities may change and more activities are likely to be added during the year. Suggestions are welcome. Monthly newsletters will bring more precision on the various activities.


Jan. 8, 15, 22, 29: Reg. Meeting
(Visit to City Hall)
Jan. 27: District Polar Day (Winter Outing)

Feb. 5, 12, 19, 26: Reg. Meeting
(Skating Party, TBC)
Feb. 22: B-P Day: wear uniform to School;
Campfire on Parliament Hill (all sections)

March 5: Reg. Meeting
March 8-10: Winter Camp
March 12, 19, 26: Reg. Meeting
(Building Kub Kars)
(Visit to Maple Sugar Bush)

April 2, 9, 16, 23, 30: Reg. Meeting
April 6: District Kub Kar Rally
April 20: Hike - look at early spring animals

May 7: Regular meeting
May 11: Scoutrees for Canada
May 14, 21, 28: Reg. Meeting
May 24-26: Cub Camp

June 4: Reg. Meeting
June 7-9: District Camp (all sections)
June 11: Reg. Meeting
June 18: End of Year Presentations Meeting